Daily art story: Pablo Picasso – the artist with the longest name
"When I was a child, my mother said to me, 'If you become a soldier, you'll be a general. If you become a monk you'll end up as the pope,'" he later recalled. "Instead, I became a painter and wound up as Picasso."

Pablo Picasso was Born in Málaga, Spain, in 1881 and babtised Pablo Diego José Francisco de Paula Juan Nepomuceno María de los Remedios Cipriano de la Santísima Trinidad Martyr Patricio Clito Ruíz y Picasso, a series of names honouring various saints and relatives.

His father, a painter and art teacher, began teaching him to draw and paint when he was a child, and by the time he was 13 years old, his skill level had surpassed his father's.

Picasso had countless relationships with girlfriends, mistresses, muses and prostitutes during his lifetime, marrying twice and fathering four children.

He died on April 8, 1973, at the age of 91, in Mougins, France.

Inarguably one of the most celebrated and influential painters of the 20th century, Picasso left behind no will and a trove of an estimated 70,000 works of art in a variety of mediums, including sculpture, ceramics, mosaics, stage design and graphic arts. As critic Hughes notes, "There was scarcely a 20th century movement that he didn't inspire, contribute to or - in the case of Cubism, which, in one of art history's great collaborations, he co-invented with Georges Braque - beget."

In 1907 Picasso painted Les Demoiselles d'Avignon, a radical departure from the artistic ideas of the preceding ages and now considered the most significant work in the development toward cubism and modern abstraction.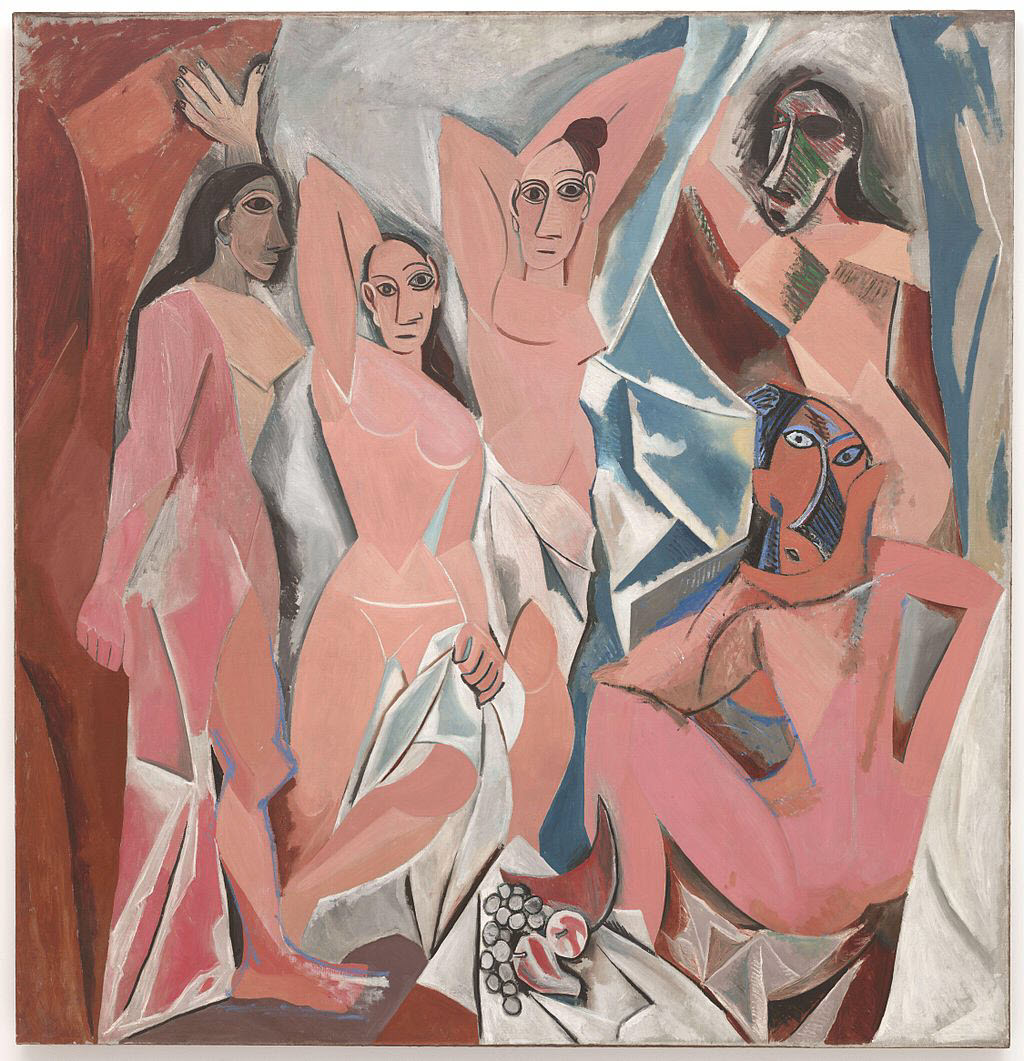 Pablo Picasso, Les Demoiselles d'Avignon, 1907
Oil on canvas, 243.9 cm × 233.7 cm
Museum of Modern Art

In 1937 the bombing of the Spanish town of Guernica impelled him to produce his second landmark painting, Guernica, an impassioned allegorical condemnation of fascism and war. Long held by the Museum of Modern Art in New York City, the work was transferred to Spain's Prado in 1981, and was moved to the Reina Sofia Museum, Madrid in 1992.

Guernica, one of Pablo Picasso's best loved and most recognized paintings, was painted as a reaction to the aerial bombing of the Spanish town Guernica by German and Italian forces during the Spanish Civil War in 1937. The government of the Spanish Republic appointed Picasso to paint a large mural about the bombing to display at the 1937 World's Fair in Paris.

It's been said that during World War II an inquisitive German officer was harassing Picasso in his Parisian apartment. Noticing a photograph of Guernica lying on a table he asked the artist "Did you do that?" "No, you did," responded Picasso.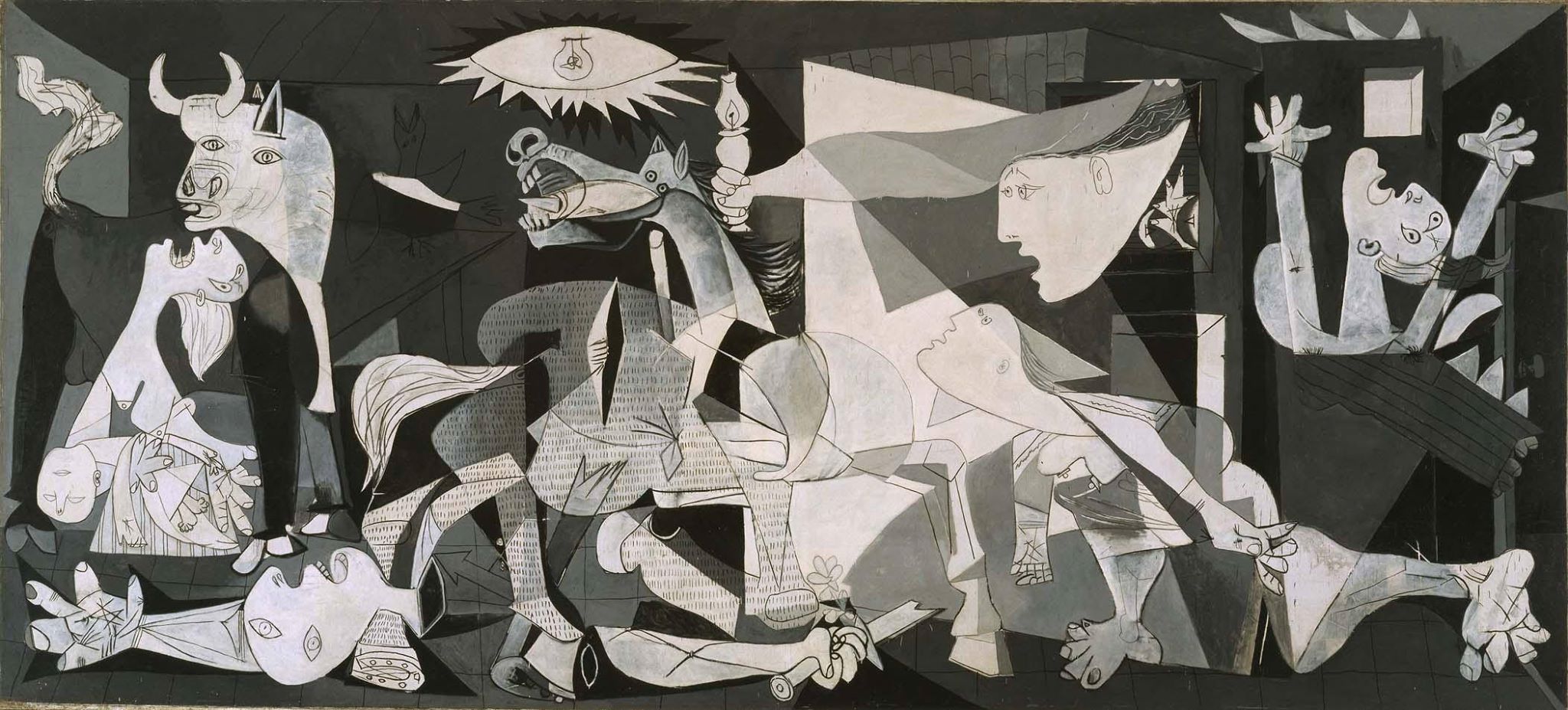 Pablo Picasso, Guernica, 1937
Oil on canvas, 349 cm × 776 cm
Displayed at the Reina Sofia Museum in Madrid

A few other of our favorite works by this extraordinary artist include:

Girl Before a Mirror, 1932




Le Rêve (The Dream), 1932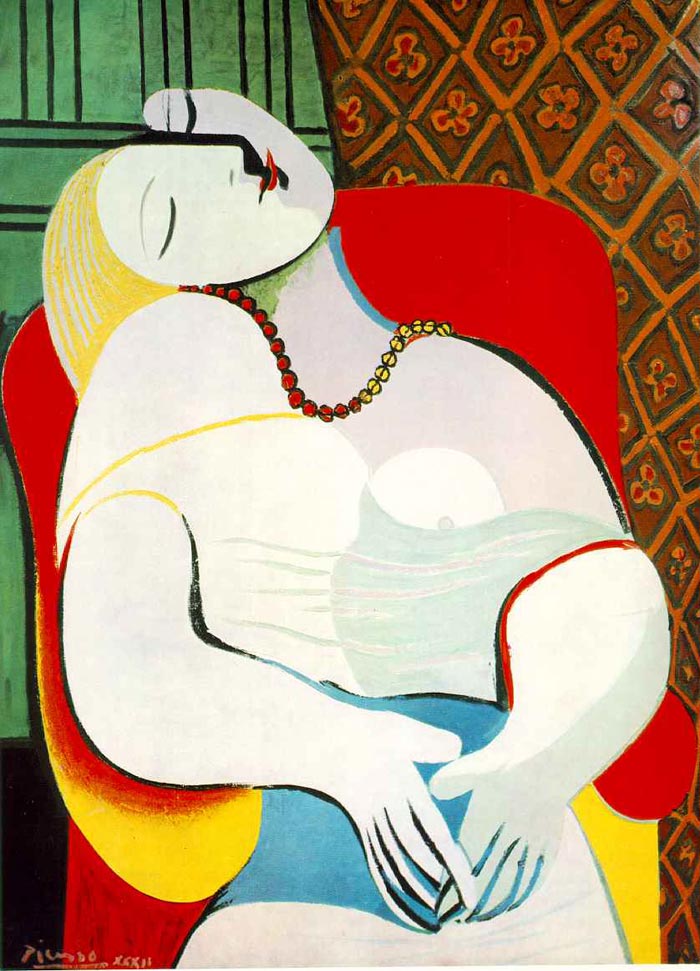 Jacqueline with flowers, 1954




Three Musicians, 1921, Museum of Modern Art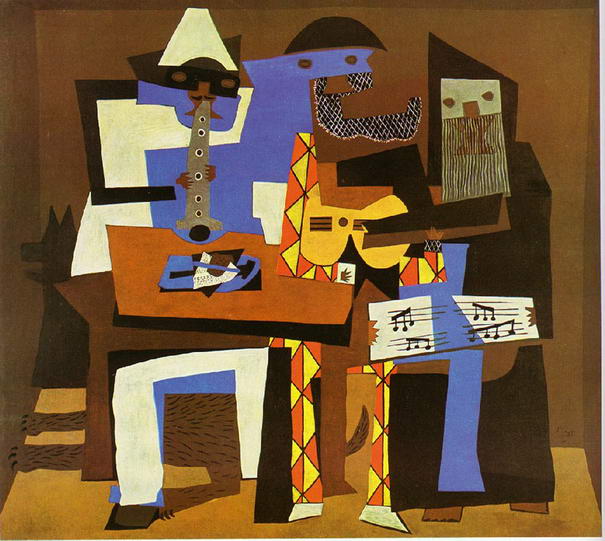 The Weeping Woman, 1937. It has been in the collection of the Tate in London since 1987 and is on exhibition at the Tate Modern.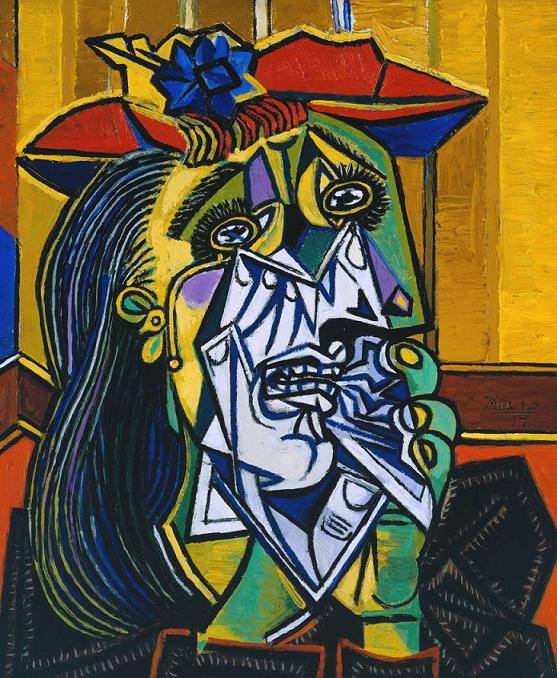 Sources:
Wikipedia
Biography
Picasso.com
Themost10