Daily art story: The most expensive artwork ever sold
Remember Paul Cezanne's "The Card Players"? The painting was purchased for about $250 million by the country of Qatar in 2011, holding the record for the highest sum ever paid for a work of art.

The Card Players is a series of oil paintings, painted during Cézanne's final period in the early 1890s. The five paintings in the series vary in size and in the number of players depicted. Cézanne also completed numerous drawings and studies in preparation for The Card Players series.



Paul Cezanne, The Card Players, 1892–93
Oil on canvas, 97 x 130 cm
Private collection



Paul Cezanne, The Card Players, 1892–95
Oil on canvas, 60 x 73 cm
Courtauld Institute of Art, London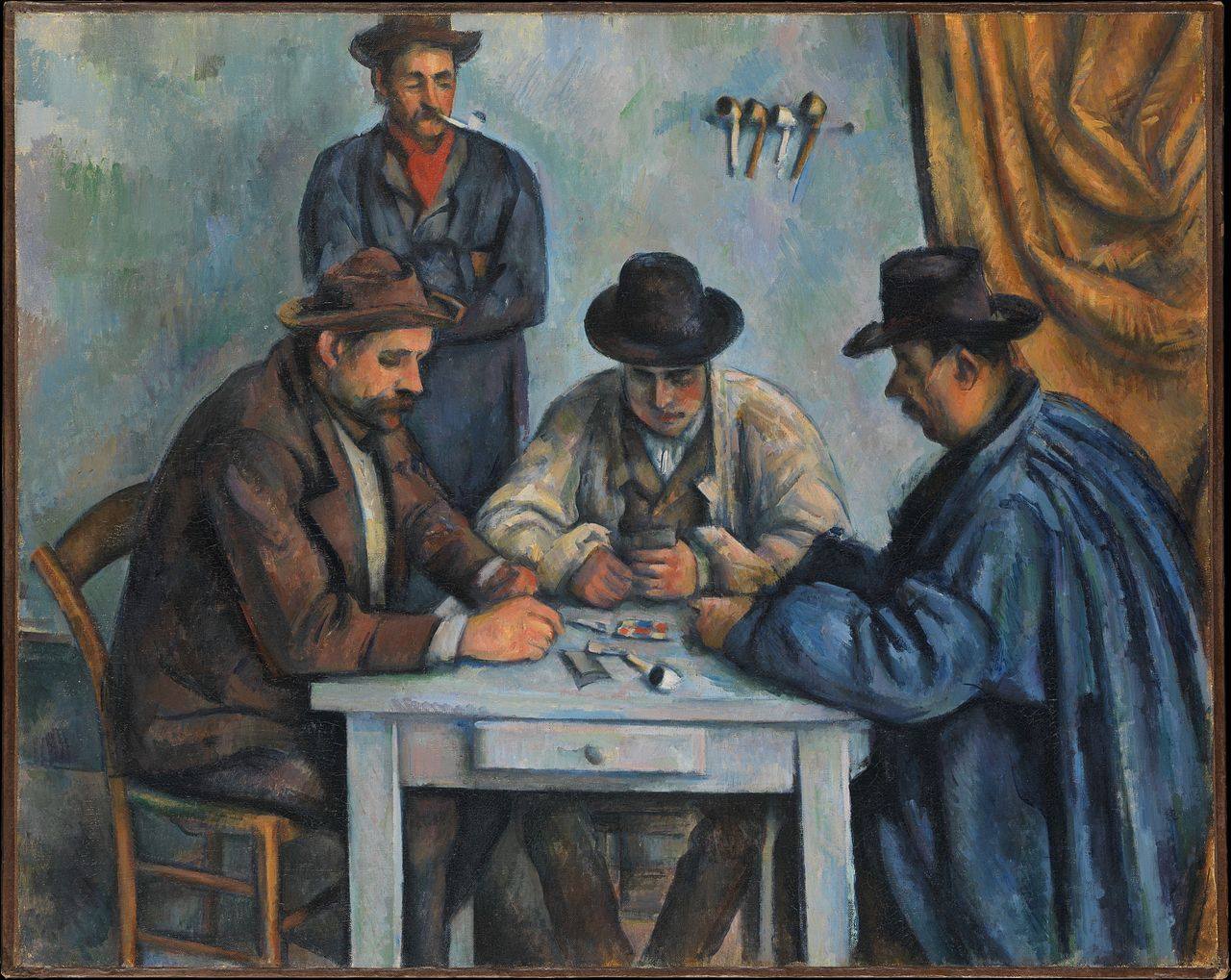 Paul Cezanne, The Card Players, 1890–92
Metropolitan Museum of Art, New York



Paul Cezanne, The Card Players, 1890–92
Barnes Foundation, Philadelphia, Pennsylvania

As of recently, the record no longer stands! Paul Gauguin's "Nafea Faa Ipoipo (When Will You Marry?)" has reportedly been sold by a Swiss family foundation to a group of state museums in Qatar for nearly $300 million.

Whether at auction or brokered privately, nothing has come close to selling for as much. The current record-holder at auction is a Francis Bacon triptych that sold for a $142.4 million.

"Nafea Faa Ipoipo (When Will You Marry?), a colorful 1892 painting shows a pair of young Tahitian women in a sun-drenched meadow, with mountains rising on the horizon and workers toiling in a far-off field. One woman wears traditional Tahitian garb, which includes loose, colorful fabrics, but the other one wears the prim, high-collared dress preferred by European settlers to the island. Their juxtaposition hints at a culture undergoing change, but it also marks a career-defining period in Gauguin's oeuvre. At the time, he was able to use these portraits of appealing women to capture a seemingly exotic paradise - and to experiment with his theories about the significance of color and symbols in art. His works influenced peers such as Vincent van Gogh as well as later icons like Pablo Picasso.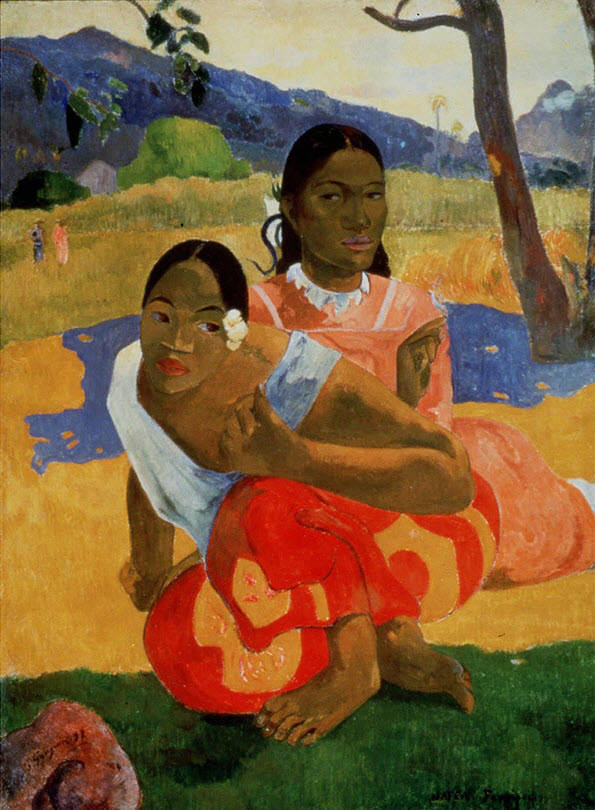 Paul Gauguin, "Nafea Faa Ipoipo (When Will You Marry?)", 1892
Oil on canvas
Private collection

The painting has hung in the Kunstmuseum Basel for much of the past half-century. It had previously been owned by Sotheby's retiree Rudolf Staechelin, manager of the Staechelin Family Trust, a collection of at least 20 major Post-Impressionist works that Staechelin's father amassed during World War I.

Sources: Wikipedia, WSJ