Daily art story: Mucha's Seasons
Alphonse Mucha was born in 1860 in the Czech Republic. Although his singing abilities earned him several scholarships that allowed him to continue his education through high school in Brno, drawing had been his main hobby since childhood. He began working as a commercial artist in his late teens, painting mostly portraits and theatrical scenery.

After living in Vienna for several years, Mucha moved to Paris in 1887, where he volunteered at a lithography shop. In 1895 the impoverished young Czech became an overnight sensation in Paris by creating a poster for Gismonda, a play starring Sarah Bernhardt, the most famous actress of the period. Bernhardt loved Mucha's work so much that she commissioned a six year contract with him. Before long, "le style Mucha" – later known as the Art Nouveau movement – was the term used to describe the new spirit transforming the city.

The popularity of Gismonda led to an influx of work for Mucha. "The Seasons" represent one such commission – a set of four decorative panels for Champenois, a wealthy patron, who commissioned two more sets of panels with the same theme.

Mucha disliked his popularity and began to distance himself from his commercial work later in life, focusing on more fulfilling and esoteric works, such as The Slav Epic.

The Seasons series, 1896
The Seasons series from 1896 was Mucha's first set of decorative panels and it became one of his most popular series. It was so popular that Mucha was asked by Champenois to produce at least two more sets based on the same theme in 1897 and 1900. Designs for a further two sets also exist.

The idea of personifying the seasons was nothing new - examples could be found in the works of the Old Masters' as well as in Champenois's other publications. However, Mucha's nymph-like women set against the seasonal views of the countryside breathed new life into the classic theme.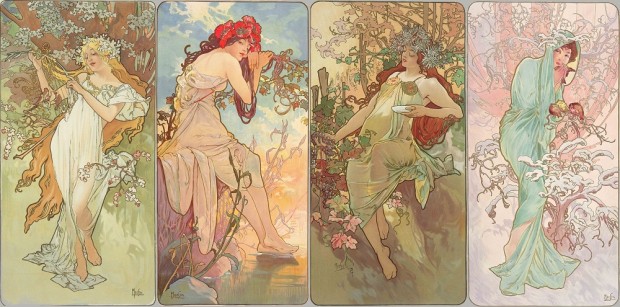 In the four panels shown here, Mucha captures the moods of the seasons - innocent Spring, sultry Summer, fruitful Autumn and frosty Winter, and together they represent the harmonious cycle of Nature.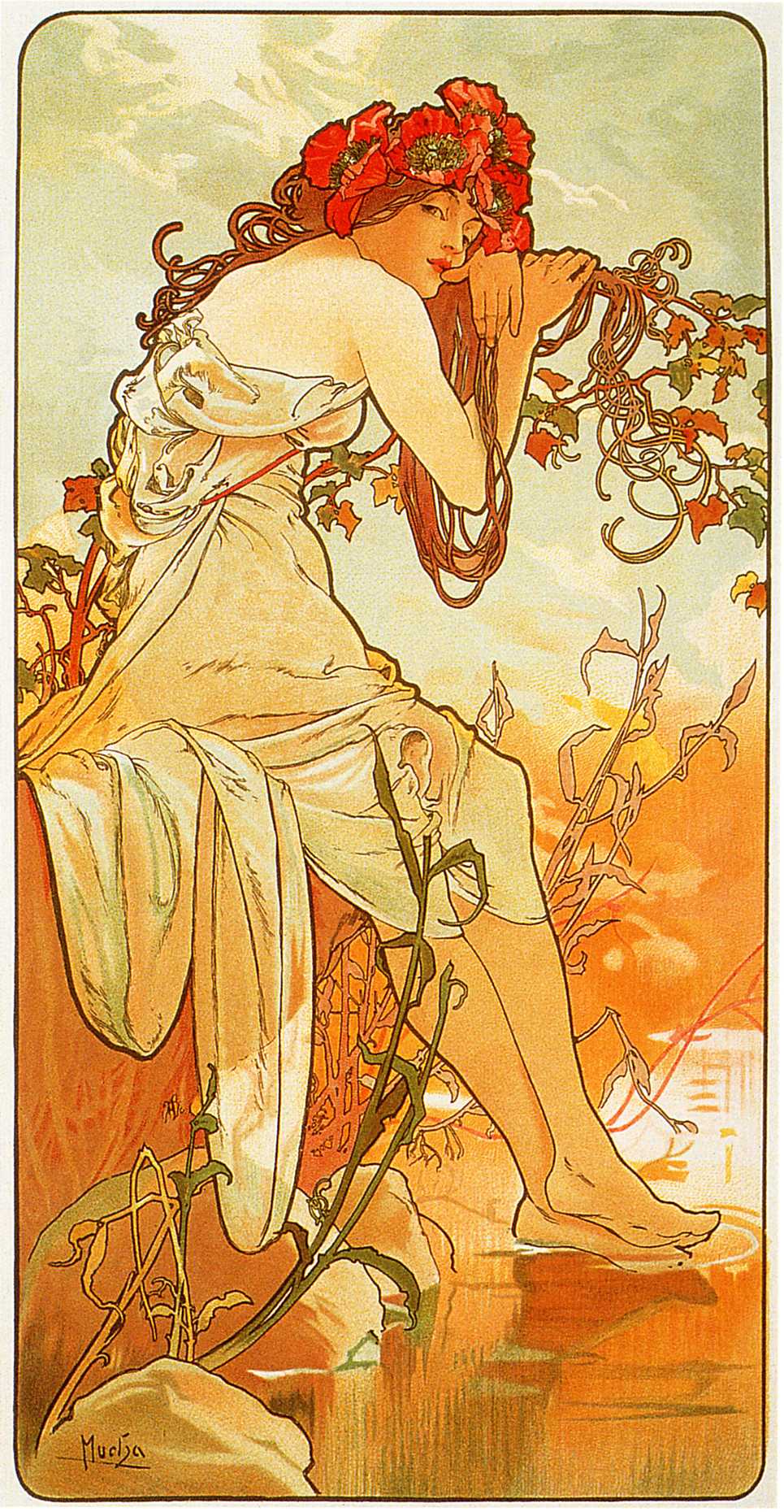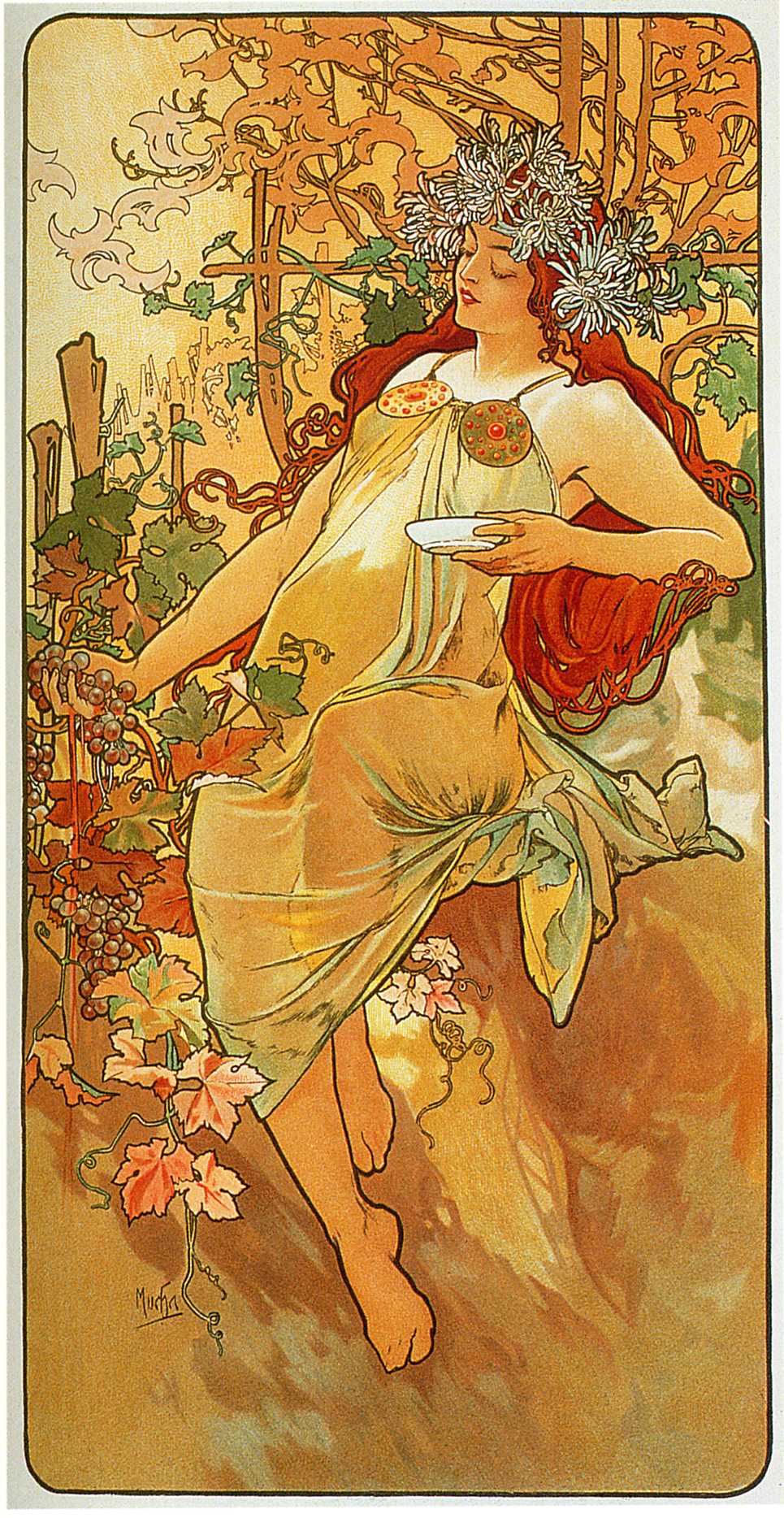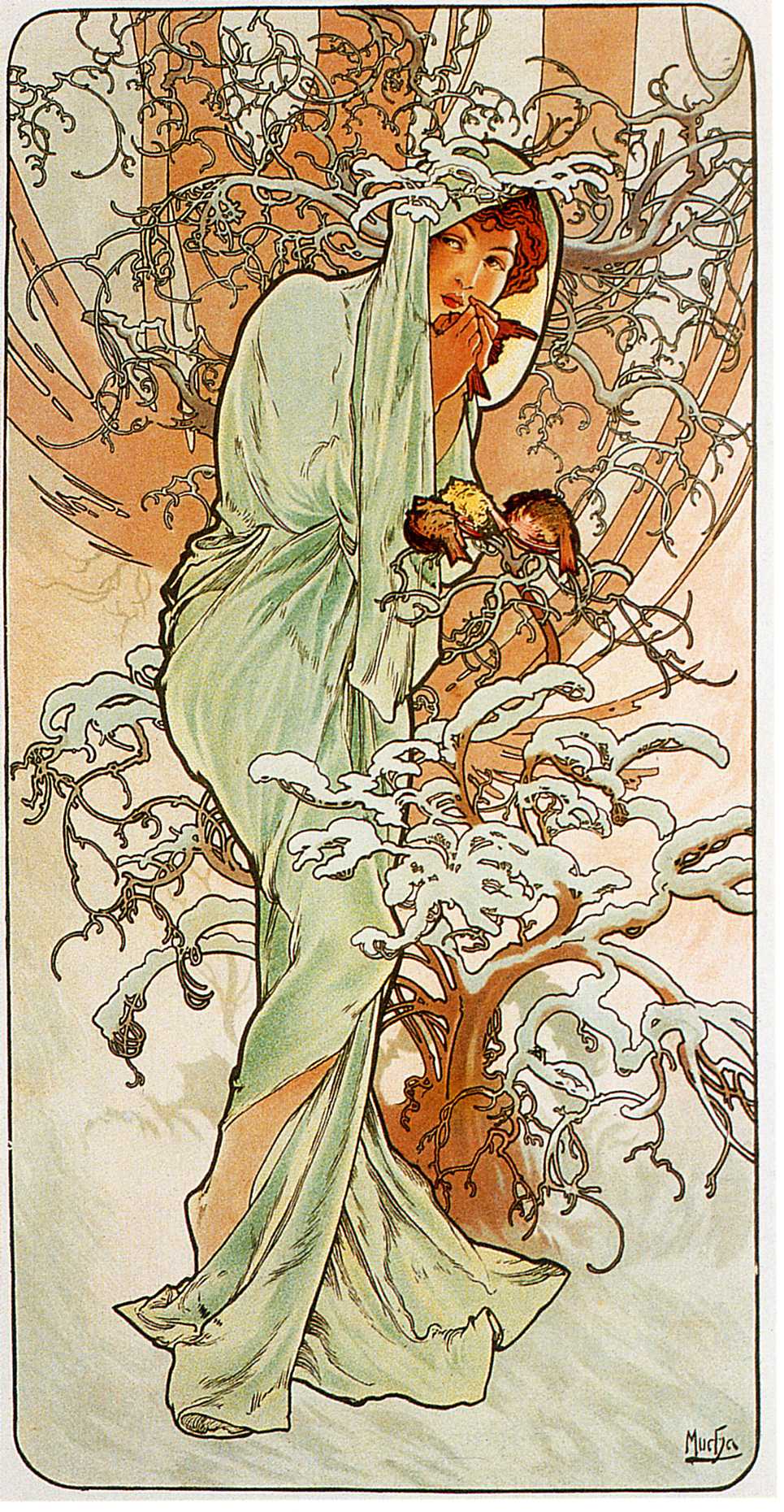 The Seasons series, 1900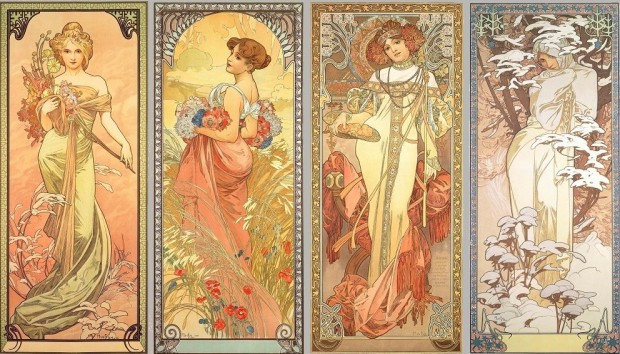 The Seasons series, 1897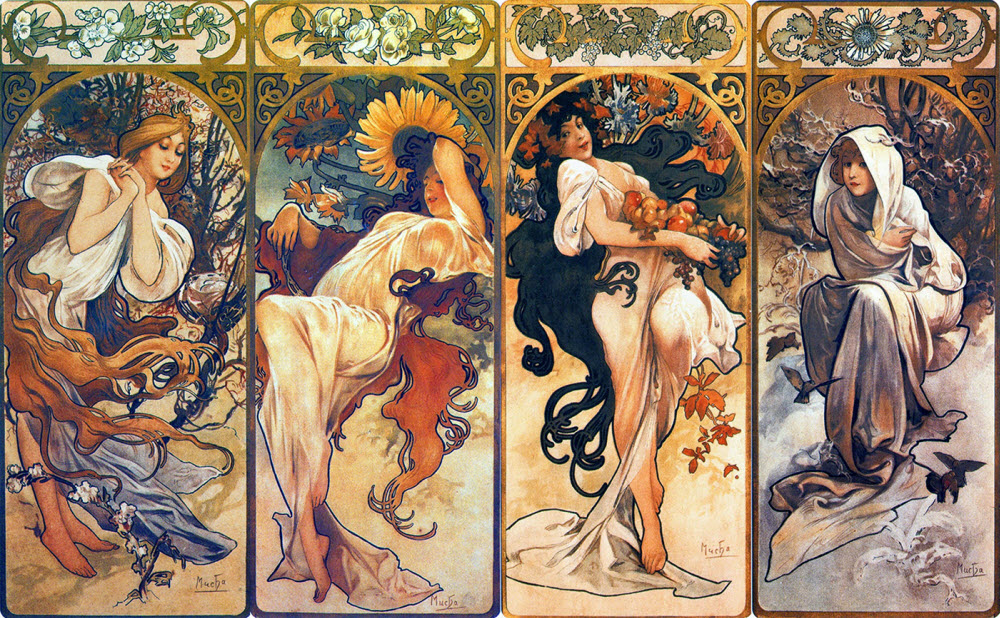 All photographs by the Mucha Foundation. More: http://www.muchafoundation.org